As much as I love a good gift, I'm also a minimalist and I try not to fill my life with too many things.
I share the list below, not as a collective list of things I own, but as a list of items that you or the entrepreneur in your life might enjoy.
Each section of gift ideas is ordered by price (lowest to highest).
I've also added notes for each item and some items have an affiliate link where I'd make a small commission if you make a purchase. At the bottom of the list, you'll also find options for the minimalist in your life who may not want a physical gift.
And now, the unique gifts for entrepreneurs!
---
Desk Items For Entrepreneurs
Every entrepreneur needs notebooks because we have so many hair-brained ideas! I love, and own, a bunch of Field Notes notebooks in various sizes. These are perfect stocking stuffers and are great to keep around when an idea strikes.

Photo credit: Field Notes
Dongles, USB cords, pens, clips, etc create clutter and are a pain to keep organized. This little electronics organizer packs a PUNCH and can hold sooooo much stuff! It's a great way to clean up any desk and have one item you can quickly zip up, throw in a backpack, and have all your electronics goodies in one place!

Photo credit: Inateck
I love how my leather mouse pad from Ugmonk has aged over time. I don't worry about spilling coffee or putting cans of LaCroix on it. The craftsmanship on this thing is fantastic, and you should expect nothing less from products created and sold by Jeff from Ugmonk.

Photo credit: Ugmonk
Speaking of craftsmanship, you can't go wrong with anything made by the folks at Grovemade. This simple pen cup is a beautiful way to organize pens and other straggling desk items. Also available in maple. 

Photo credit: Grovemade
Hilarious. Funny. Completely silly, yet beautifully executed at the same time. Take any tweet and turn it into a small display item or a set of coasters you can proudly put your beverage of choice on. These wooden gifts take tweets and make them real (kind of 😂).

Photo credit: Laser Tweets
The previously mentioned Field Notes notebooks are great to throw in your pocket (or keep in the Inateck organizer 🤓) but when you need more space to write or sketch out your thoughts, the Panobook is the winner. I love the layout of this notebook and the simple touches on each page to help draw out grids, wireframes, or just write notes.

Photo credit: Studio Neat
My friend Matt told me about these puzzles. I didn't consider myself a big "puzzler" but once I saw the unique shapes of the puzzles pieces (look closely!) I scooped one up. Safe to say, Liberty Puzzles are one of the most unique gifts out there, especially if you have them make a custom puzzle based on your own photo. Be warned: These puzzles are difficult!

Photo credit: Liberty Puzzles
When Tom and Dan from StudioNeat announced the "Material Dock," I purchased the iPhone version ($45) immediately. It's kind of like a home for your iPhone, where it can stay warm (charged) and be in a permanent state of reclined relaxation for your viewing pleasure. They now have a version with wireless charging AND iPhone + Apple Watch charging. Honestly though, you can't go wrong with any product from Studio Neat.

Photo credit: Studio Neat
Look at this sexy beast! I stumbled across this fun "desk calendar" on Instagram. So fun. So cool. A great alternative to a standard paper calendar that lays on your desk (or hangs on your wall).

Photo credit: Dodecal
---
Productivity Gifts For Entrepreneurs
Yes, yet another notebook/journal. Where the Action Journal products are different from standard journals is they give you a format for taking notes and then taking action on those notes. Now all those hair-brained ideas can actually turn into real businesses!

Photo credit: Dave Emmitt
I wanted a productivity tool I could hold in my hands that wasn't an app on my phone or computer (let's face it, productivity doesn't happen online). These hourglasses are super affordable, look great, and help get things done.

Photo credit: Amazon
There are SOOO many wearable devices to choose from and I've tried almost all of them. The Fitbit Inspire HR packs the most powerful punch, at an unobtrusive size, has great battery life, and Fitbit's app is really well done. For under $100, this little device will up your productivity with reminders to move, drink water, and get some exercise.

Photo credit: iMore
I know, the Kindle is not a super-unique gift, but hear me out: Reading books has definitely made me a more productive person. Having all of my books stored in a device that fits in my back pocket is hard to beat. There are multiple versions of the Kindle, just get this one. I've done the research for you.

Photo credit: Amazon
---
Recommended Books For Entrepreneurs
This is the book I recommend the most. To anyone. Ryan Holiday's writing will help you reframe the way you look at the tough moments in your life or business. A must read for entrepreneurs.
I've read Rework more than any book I own. It's the best business book I've ever read. I go back to it constantly for inspiration and real-talk about running a business.
Elle Luna's book was born out of a popular article she shared a few years ago. Not only is the book full of great content to read, it's also full of beautiful artwork too.
The last of the nonfiction recommendations. Essentialism is a principle that can be applied to life and business. Read this book or buy it for an entrepreneur, you won't be disappointed.
One of two fiction books I couldn't put down in the past few years. The Circle is coming out as a major motion picture in 2017 starring Tom Hanks and lots of other important actors. Read the book though, it's really good and eye-opening.
Many of you reading this list may have heard of Blake Crouch or his first successful book Wayward Pines. I hadn't. I started my Crouch author experience with Dark Matter and am happy I did. A fun read with a few good twists and turns.
I've heard nothing but rave reviews of the quality and craftsmanship of Offscreen magazine. Support the good folks behind Offscreen and share the gift of unique entrepreneurial stories.
---
Gifts for the Audiophile Entrepreneurs
The Amazon Echo has solid quality for a small portable-ish speaker (it is wired) and is loud enough for nearly any office or living room. Alexa, much like Apple's Siri, does a decent job with her voice activated robot duties. The Amazon Echo Dot is the smaller option, but know that it needs to be paired with another speaker to have quality sound.

Photo credit: Techcrunch
If you or an entrepreneur in your life needs to record audio for interviews, a podcast, or other things they want to create, this $80 lavalier (lav) microphone is a steal. It's the best microphone to start with if you want great audio for an affordable price.

Photo credit: DanOnline
I 100% do not know how I lived life as a human being before AirPods. They are truly one of the best inventions of our time and my wife Caroline and I find ourselves wearing them from sun up to sun down (🤞 we don't find out in 20 years they killed brain cells). I recommend these standard AirPods over the AirPods Pro. The Pros just never fit my ears correctly, no matter how hard I tried 🤷🏻‍♂️.

Photo credit: Engadget
Stepping up from AirPods, if you're looking for the best bang for your buck when it comes to noise canceling headphones, Bose has you covered. For the frequent traveler, these are a must. Personally, I'd save the $100 and go with the slightly older model shown here.

Photo credit: Pocket Lint
---
Video Related Gifts For Entrepreneurs
This is a great alternative to the Apple TV if you aren't going that route. Chromecast gives you a simple way to watch things on your TV from your laptop, or get access to certain apps directly on your TV. You can't go wrong with this affordable little gadget from Google.

Photo credit: Gizmodo
Full disclosure, I am good friends with the creators of the SwitchPod but that has no bearing on this recommendation. I happily backed this project on Kickstarter and have used and loved this minimal, versatile tripod ever since. The "Gorilla Pod" was always the go-to handheld tripod but I definitely prefer the design and functionality of the SwitchPod. This is a great gift for any budding video creator in your life!

Photo credit: SwitchPod
The newest generation of Apple TV is fantastic. I've owned each iteration, and the newest version is a huge step up in experience and usability. I find Siri to be worthless on my phone, iPad, or laptop, but fairly useful with Apple TV. I've completely replaced my cable subscription thanks to all the apps available on Apple TV.

Photo credit: Tested YouTube Channel
We cannot say ENOUGH good things about the Nintendo Switch! It had been years since we played a video game and when the Switch came out, we gave it a go and are soooo glad we did. Hours and hours of fun and you can pack it up and take it with you. Game recs from us: Zelda Breath of the Wild, Mario Odyssey, Mario 35, Overcooked (1 and 2), and You Don't Know Jack.

Photo credit: Alvaro Reyes
---
Apparel Gifts For Entrepreneurs
Most people own boring socks. Why? Step up your sock game, and do it with some pizzazz. Plus, with a name like Foot Cardigan, they can't be wrong about their choices for your feet.

Photo credit: Foot Cardigan
This is my go-to for new t-shirts. I have a rotation of 8-12 t-shirts and when I wear through one, I order something new and support an artist on Cotton Bureau.

Photo credit: Xconomy
Every entrepreneur (and hipster) needs a good beanie. Everlane makes fantastic products at super reasonable prices. Your head (or a friend/family member's) will thank you for buying this. Available in multiple colors and styles.

Photo credit: Everlane
---
Travel Necessities For Entrepreneurs
Everlane is back on the list with this sleek and simple backpack. As much as I love Jansport, we all have to grow up sometime. Everlane has a bunch of other backpacks to choose from. The entrepreneur in your life will also appreciate Everlane's transparent business philosophy (look at the bottom of any product description on their website).

Photo credit: Everlane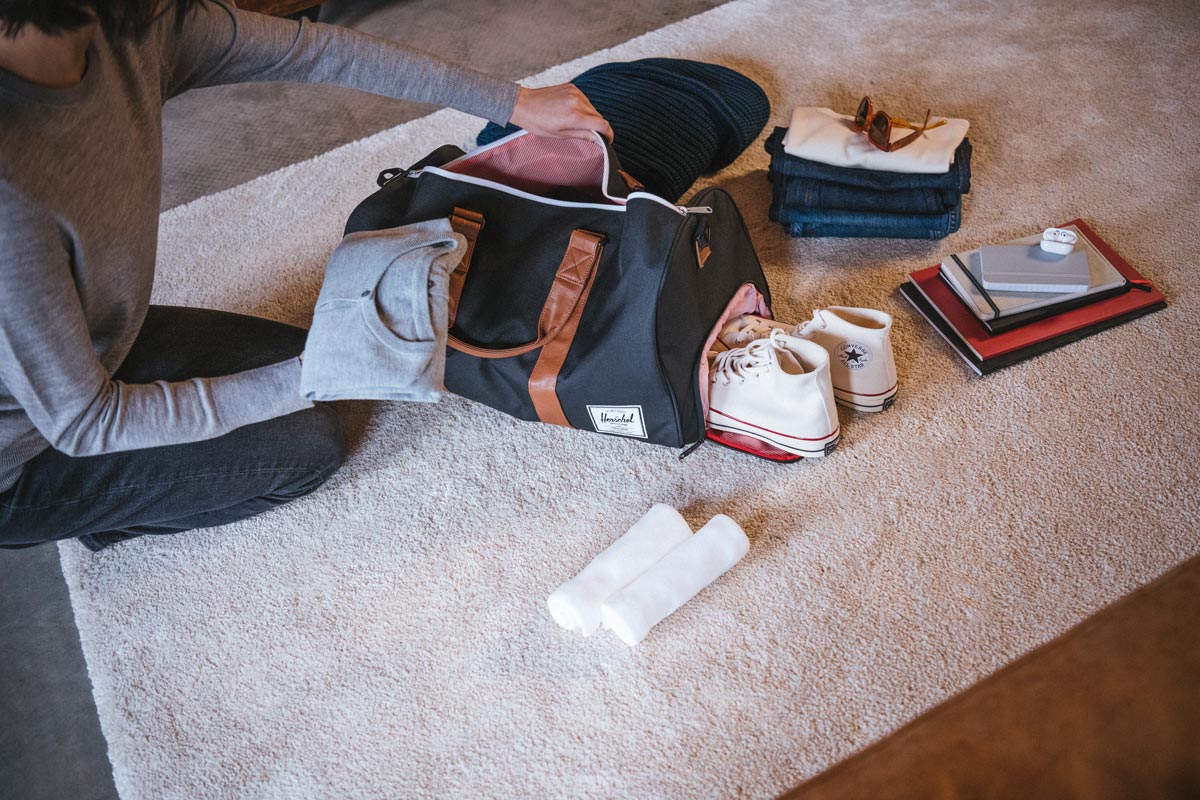 I'm a sucker for a nice duffle bag (hence why there are two in this list). Herschel makes quality products at spot-on prices. This style of duffle from Herschel comes in 30+ styles! You'll be happen with any product from Herschel.

Photo credit: Herschel
If you forced me to pick ONE item on this entire list of gifts, I would pick the Minaal Carry-On. It wins, hands-down, the best travel bag I've ever owned. It's extremely versatile and the perfect size bag for people who travel lightly.

Photo credit: Minaal
---
Everyday Carry Gift Items For Entrepreneurs
Hello stocking stuffer! Simple. TSA friendly. A great little tool at a fantastic price. You can't beat having one of these in your backpack or your organizer pouch.

Photo credit: Leatherman
I recently pre-ordered this compact tripod. I haven't received it yet, but the idea of it alone was worth sharing on this list. If it lives up to half its potential, it's well worth it's weight in rose gold. Available for iPhone and Android devices.

Photo credit: Pocket Tripod
The best minimal case you can nestle your phone into. The folks at Peel now make cases for more than just iPhones too! The guys from Need/Want make great products, and the Peel case lives up to their high standards. Available for most iPhones and some iPads.

Photo credit: Peel
Luckily, I'm not someone who misplaces things (call it a tad obsessive, fine, but I don't lose stuff, ever). If you or someone you know is frequent losing their keys or just wants a way to keep track of important items, the Tile Mate is a great gift.

Photo credit: Digital Trends
I absolutely hate the idea of a clunky wallet filling up a pocket in my shorts or pants. Thread Wallets come in 31+ different styles and if you're a person who has too many cards, consider getting one main wallet that has the essential cards and a second wallet you keep in your car with all the other cards you never use 😉.

Photo credit: Thread Wallets
Taking the keyring from flimsy and boring to high quality and cool. Not only does it look great, but it also doubles as a bottle opener. Available in other colors and finishes. 

Photo credit: Grovemade
You can't go wrong with a well-crafted flask. While metal is the go-to for flasks, the folks at Misc Goods Co wanted flasks to feel more hand-crafted. Gorgeous to look at and the perfect accompaniment to any home bar setup (if that's your jam). Also, their unique playing cards and good smelling items are solid gift options too!

Photo credit: Misc Goods Co
---
Every Entrepreneur Needs Coffee Gifts (because, coffee)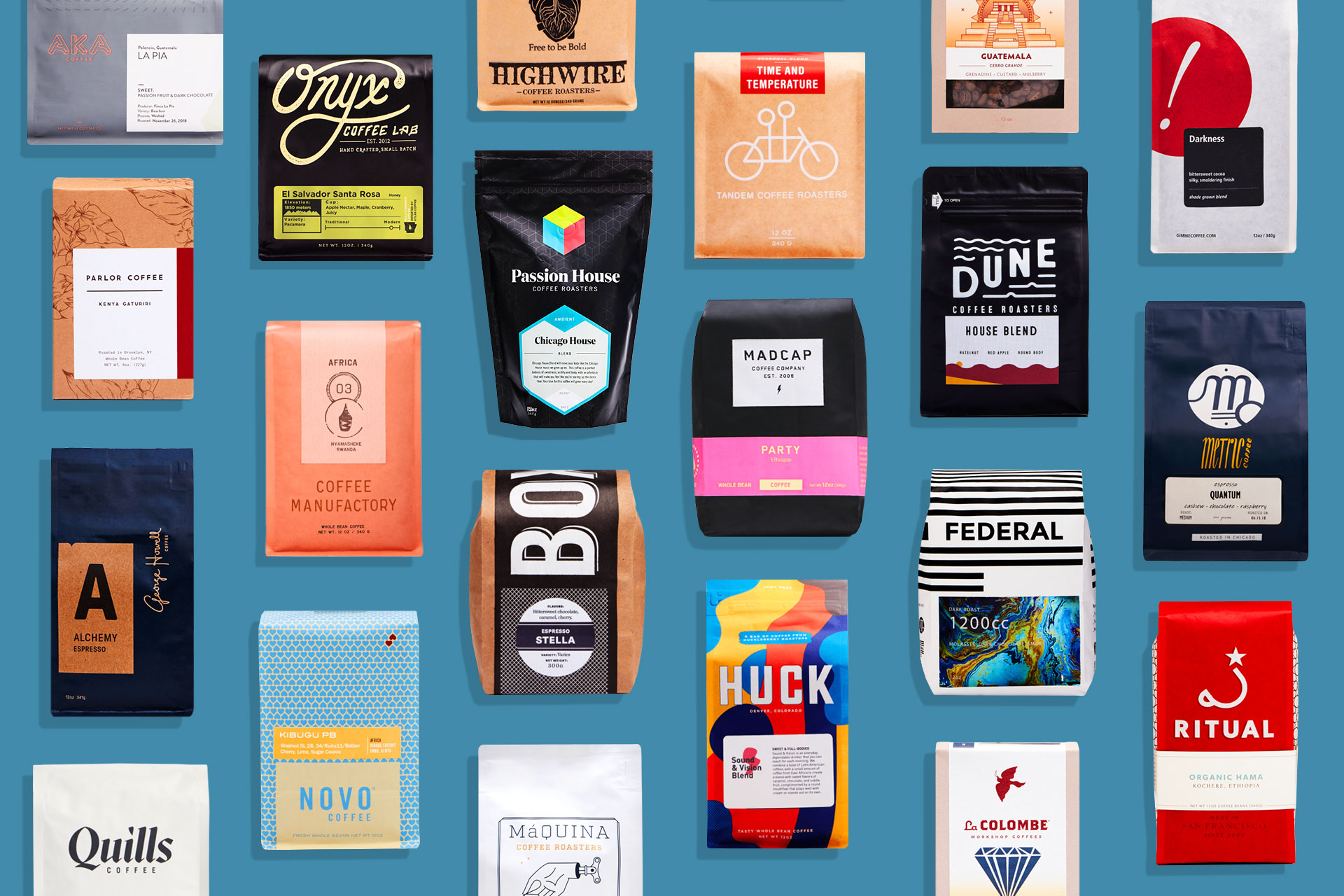 Coffee subscriptions are a dime a dozen these days but Trade Coffee does a good job of mixing it up! There's a ton of variety and they're supporting multiple roasters around the world. Feed your coffee addiction monthly after taking their short coffee matching quiz. Oh, and if you want to support BIPOC Coffee Roasters I found a great list and have purchased from a few biz owners there too!

Photo credit: Trade Coffee
This is my daily pour over ☕️ coffee setup. I've been using it for over three years and cannot say enough good things. There used to be other coffee-making setups on this list (Chemex) but those have been removed because the Stagg XF is superior and priced extremely well!

Photo credit: Fellow Products
The sexiest kettle you'll ever find. In matte black and chrome, this thing is simply the most beautiful way to pour hot water over coffee grounds. It comes in multiple models and I own the EKG model which has Bluetooth and can be controlled via your iPhone (fannnncy!)

Photo credit: Frontsf.com
Speaking of better coffee, grind your beans yourself people (and do it right before you make your coffee). Yes, this grinder isn't cheap, but it has a built-in scale and grinds your beans to absolute perfection.

Photo credit: Oxo
---
Not-Physical-Goods Gifts For Entrepreneurs
Donate to their favorite charity or cause!
Everyone has a favorite charity or non-profit. Make a donation in their name and wrap a note about the donation.
***
And that wraps it up! Hope you've enjoyed this gift guide for entrepreneurs.